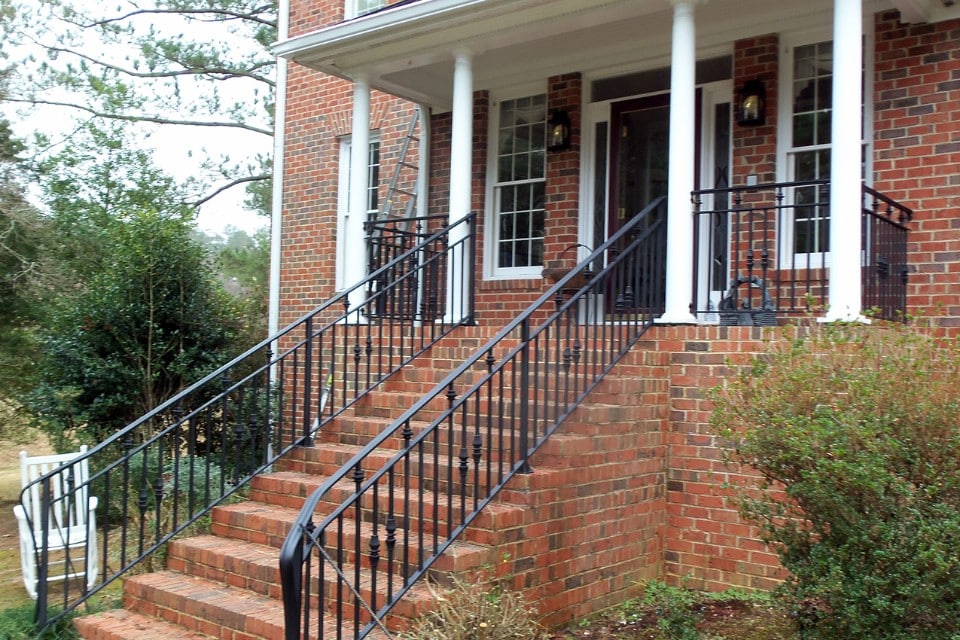 What Value Do Iron Railings Add To A Home?
Custom ornamental iron railings are considered a premium feature in today's houses, as they add a level of artistic elegance to a structure while providing safety and stability. Because of the cost of materials and time needed to hand craft them, custom iron railings initially cost more than wooden or vinyl railings, yet they bring a strong return on investment by reducing maintenance and increasing a home's value.
Safety: Iron railings are sturdy and easy to grasp for any age. Iron provides for a very sturdy railing that does not expand and contract with the weather.
Durability: Iron is a very durable material that can withstand high humidity, rain and snow. Iron railings are also free of termites or bugs. When powder coated, wrought iron railings can last for many years with much less maintenance than wood.
Individualism: Custom wrought iron railings can be designed into any shape or pattern that you can imagine – from traditional to European to contemporary.
Increased Curb Appeal: Building materials like natural stone, brick and wrought iron add levels of timeless beauty, making a home appear more solid, sturdy and elegant. Unlike wooden and vinyl rails, whose bulk can upstage the home and landscaping (in some cases, even "cheapen" the appearance of a home), classic iron railings elegantly complement your curb appeal.
Increased Home Value/Marketability: According to Remodeling magazine's 2018 Cost Versus Value Report, curb appeal projects like iron railings and front doors bring much higher return on cost than most interior projects. With increased curb appeal comes increased home value. The marketability and distinction of a home is in its details.
Low Maintenance: When custom iron railings are properly coated (powder coat vs wet paint), they can be close to maintenance free for years, unlike wood that needs repainted and often rot damage repair after just a few years.
Summary: Like most investments, quality wrought iron railings bring a strong return to upscale homes, but due to the initial cost, might not seem practical for starter homes or more modest homes. The only way to know for sure is to get a free estimate on a wrought iron option.