Iron Window Guards & Decorative Window Dressings For Your Raleigh, NC Home
We design and build custom wrought iron baskets to add a timeless, floral accent to your home. Our window baskets are made to fit your windows perfectly with the perfect design and proportions to complement the design and elevation of your home. We also fabricate and install window guards and grilles for both security and aesthetic purposes. All of our window grilles and guards are custom built and professionally installed to ensure a perfect, secure fit that deters any thief.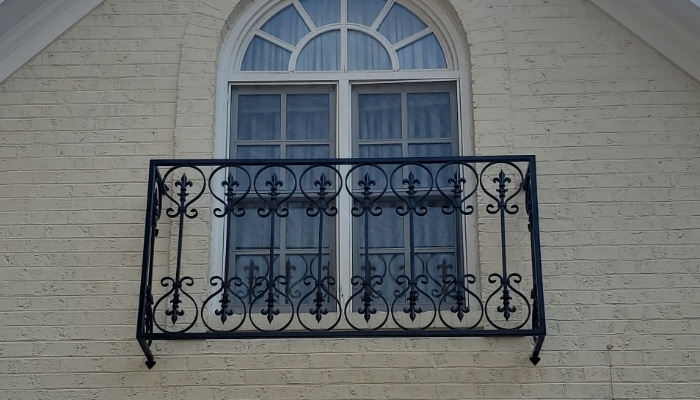 Examples Of Our Previous Window Box & Guard Work
Our craftsmen can create window boxes and decorative window pieces in almost any design your mind can imagine. Check out some of our past work below or in the image gallery and if you see something you like, give us a call. If you don't see something you like, just bring us a picture you've found online or in a magazine and our designers will work with you to create something you will love
Give Your Home A Touch Of Class & Safety All At Once!
Our beautiful metal railings can be created to match any design that your mind can imagine. Our designers will consult with you to plan the perfect metal railing system to match your home, lifestyle and budget. When you're ready to get started, send us a message online or call 919-662-8983 !