Raleigh, NC's Best Source For Iron Stairs & Spiral Staircases
Cast Iron Elegance creates beautiful custom wrought iron stairs and spiral staircases for homes and businesses. We build interior wrought iron and steel staircases along with adding iron stairs outside to enhance a balcony, deck or porch.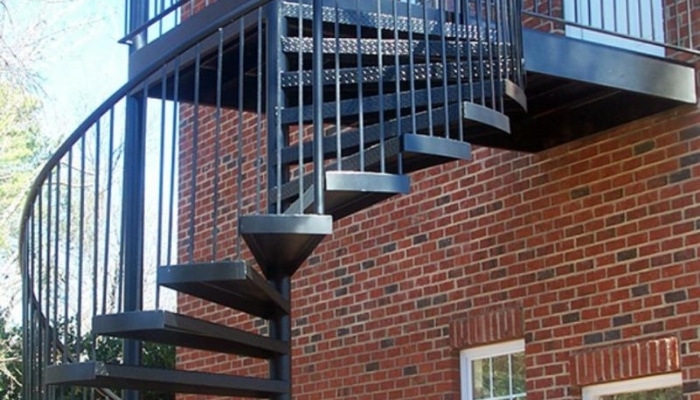 You will immediately notice the quality and attention to detail of our custom staircases. All of our work is done by experienced iron and metal crafters in our 10,000 sq. ft. facility in Raleigh North Carolina. We will design, measure and install new spiral, iron and steel staircases along with removal and disposal of your old stairs.
No matter what your needs or tastes are, we can design and create a staircase for you. We can also add iron and steel walkways, landings and platforms to complement your stairs.
Our Work Speaks For Itself
We take pride in every single staircase we build, so we love showing them off! You can take a look at our previous works in our gallery.
One of the advantages we offer is the capability and talent of our team. If you can imagine it, we can make it happen. Whether you have an idea in your head and you're just talking it out, or you found a picture of exactly what you want and just need it adapted to your home, we've got you covered.
Give Your Home A Stunning New Look
Enjoy old school style in a new school way. We can craft exceptional staircases that will enhance your home's look and add a touch of class to your architecture. Ready to get started? Then send us a message online or call 919-662-8983 today!