Powder Coating & Specialty Coating Services For Raleigh, NC Homes & Businesses
Cast Iron Elegance provides turn-key powder coating for businesses and individuals in the Raleigh-Durham NC area through our sister company Elite Custom Coatings, located at our same 10,000 sq ft facility in Raleigh NC. Our extra large oven is 27' long, 12' wide and 8' tall, so we can apply a beautiful and functional coating on practically anything.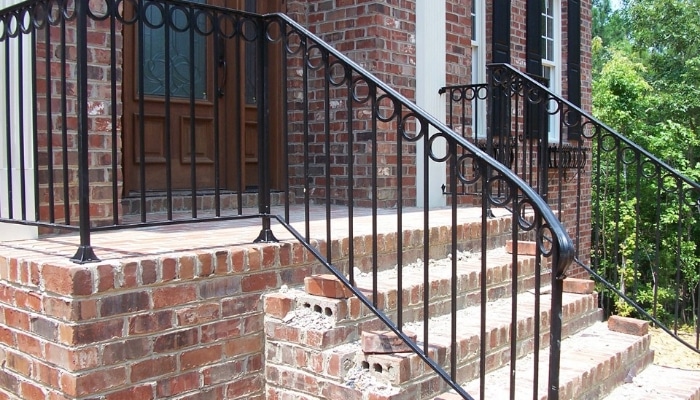 We are true professionals in specialty coating and powdering coating. From individual classic car restoration projects to industrial equipment refinishing, our team of experts will go above and beyond to meet your expectations. With our virtually unlimited color and texture options, our work is limited only by your imagination.
We use top-quality, name-brand products for all of our powder coating including PPG-TCI powder coat and Sherwin-Williams Industrial products to ensure long-lasting finishes and value.
We offer pick-up and delivery service, or you can save by dropping your product off at our oversized enclosed drop-off center located at our facility in Raleigh.
What Is Powder Coating?
Powder coating is an alternative method of coating a surface to painting. Unlike painting, which is applied wet, powder coating, powder coating applies a dry powder, usually polyester or epoxy, and then baked in a large oven at around 400 degrees until it cures, fusing to the metal. Our coating process involves 3 steps:
Pre-treatment to prepare surface
Electrostatic Spray Deposition (ESD)
Oven-curing to achieve molecular bonding
Why Powder Coat?
Choosing powder coating for your projects will give the most durable, attractive, high-quality finish available. It is preferred over paint because it provides a long-lasting protective layer that makes products more resistant to chipping, scratching, marring and rusting. It also eliminates volatile organic compounds (VOC's) that are found in liquid finishes and are harmful to people and the environment.
Durability
Flexibility
Impact Resistance
Corrosion Protection
Environmentally Safe
High Heat Resistance
What Can Be Powder Coated?
Powder is used on an array of products. More and more companies specify powder coatings for a high-quality, durable finish, allowing for better efficiency, higher production and lower maintenance. Virtually any metal product can be powder coated. In fact, any electrically conductive surface can be powder coated.
Industrial Parts
Mechanical Parts
Fabricated Equipment
Awnings & Canopies
Tanks & Reservoirs
Lawn Furniture
Iron & Metal Headboards & Tables
Agriculture & Farm Equipment
Appliances
Metal Architectural Features
and Much More!
If You Can Bring It, We Can Coat It!
Interested in learning more about our powder coating services? We're here to answer any and all questions you may have. Just send us a message online or call 919-662-8983 today!